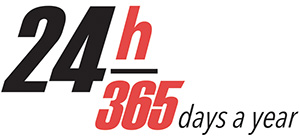 We are highly professional locksmiths who have been providing effective services to our esteemed clients for many years. Throughout our period of operation, our client base has increased exponentially due to the quality of the services that we provide for both commercial and residential properties. We are proud to have hugely improved security features for homes, offices and industries by introducing advanced systems to replace the old burglary prone devices.
Our well-trained and friendly team is skilled in every aspect of the trade and we assure you that we will complete every task that we undertake to the highest professional standard. Our round the clock services will not leave a hole in your pocket and being centrally located in Wellington we offer effective communication methods to ensure that you reach us easily no matter your location.
As citywide leaders we inform our customers of our prices beforehand and choose the most appropriate way of tackling the issue for an immediate solution. We always want to deliver excellent results and we put customer satisfaction at the forefront of everything we do.
If you have any questions related to our services or would like to get in touch to ask about a quote, then feel free to contact us any day of the week on 04 830 3498.